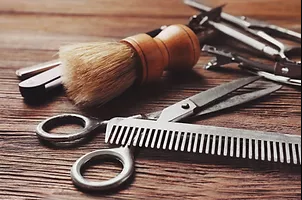 EXECUTIVE TREATMENT
$105
My Executive Treatment haircut, neck shave, scalp massage and full hot straight razor shaves are one of a kind and I will give you the quality treatment and care you deserve. Pamper yourself with a this service complete with hot towels and homemade shaving cream. Relax in my chair and walk out looking and feeling great!
By appointment only.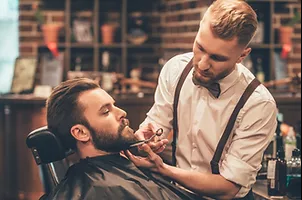 STRAIGHT RAZOR HOT SHAVE
$75
Give your skin the attention it needs with oils, hot homemade shave cream and a hot straight razor shave. Leave my chair feeling fresh and clean with this treatment. You'll be ready for your next big adventure whether it is a big business meeting or a hot date!
By appointment only.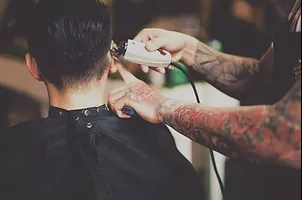 CLASSIC HAIRCUT
$32
$28 Senior/Military
Need a new look, fresh style, or simply a cleanup ? At Drew's Barber Shop, I've got you covered. Whether you've got curly, thick hair, or straight thin hair, or a mix of something in between, I know how to deliver your new look. Give your hair the attention it deserves with my Classic Haircut, and enjoy your new look.